Making your wedding memorable and truly one-of-a-kind and honouring your marriage is attainable in various ways. The happy hour following the wedding and before the reception officially begins is one of the delightful aspects that many couples neglect. Cocktail hour at your wedding is similar to a happy hour for your guests and you.
We've compiled a list of some fantastic cocktail hour ideas that your guests will be dotty over.
Cocktail Hour – Drink Ideas
Drinks and an Open Bar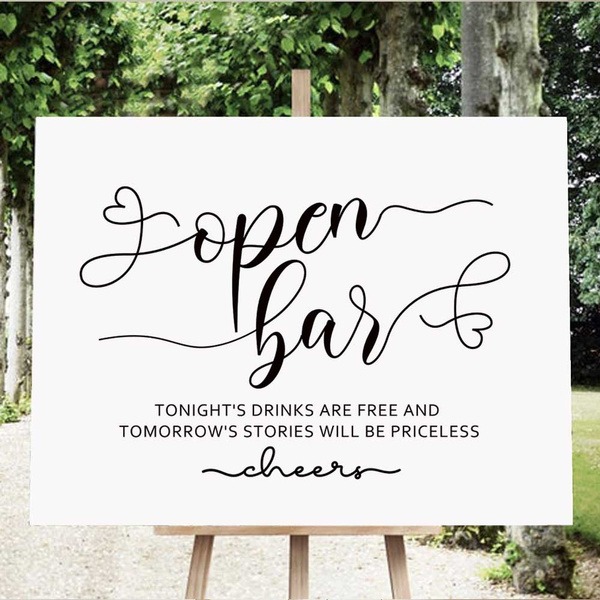 Offer beer, wine, and a customised cocktail to celebrate your event instead of a full open bar. Summer weddings allow guests to partake in refreshing beverages such as pear and rosemary gin fizz, so creating a signature cocktail that will whet their appetites is excellent. If you get married in the winter, the crisp weather will go nicely with a mulled wine or the apple cobbler cocktail.
Set Up Self-Serve Stations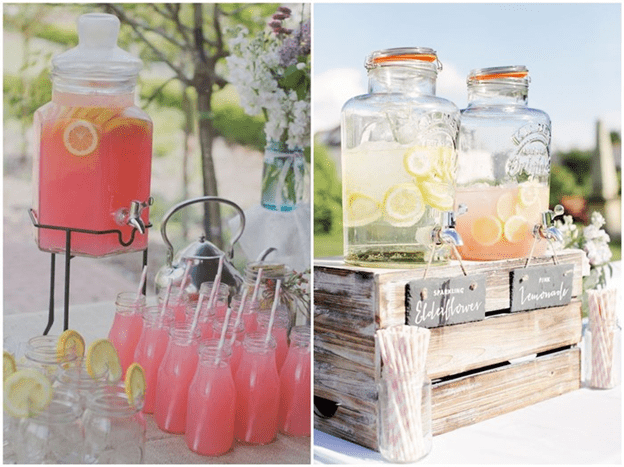 Having a self-serve station is a terrific way to add an element of fun without spending a fortune. Self-pour technology gives you as many options as a traditional bar – if not more! Wines, margaritas, soda pops, kombucha, and even iced lattes are available beverages that you can add to your drink-up list.
Remember the children, too. During cocktail hour, kids are often overlooked, so serve drinks and food suitable for children — smoothies, milkshakes, fruit juices, etc." Even if you opt for an adults-only wedding, one must still include non-alcoholic beverage options for your other guests.
DIY Bars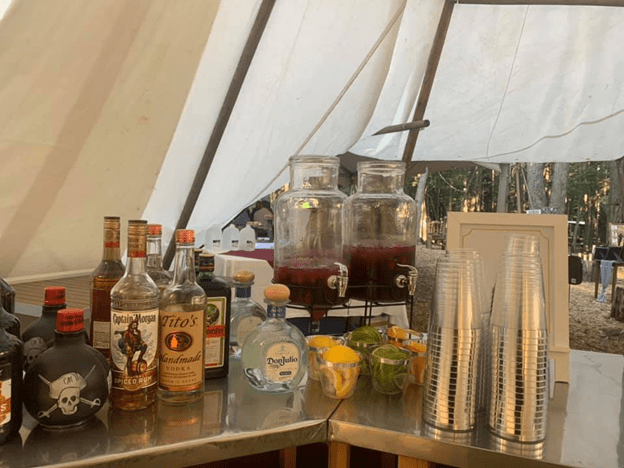 We're assuring you that guest involvement is significant and widespread right now. So create a space where guests can mix their beverages or pour their own.
Include a children's version with large glass dispensers of soft drinks. They'll adore it!
Read on The Benefits Of An Outdoor Wedding
Cocktail Hour – Decor Ideas
Offer Variety Of Seating Options
Provide a variety of seating alternatives. High-top tables and relatively minimal chairs are traditionally used in cocktail hour setups. However, couples are adding more seating alternatives, and they are doing so in an enjoyable manner. Therefore, we propose providing lounging and establishing a warm and inviting ambience. Fairy lights and fire pits enhance the atmosphere.
Small Personalisations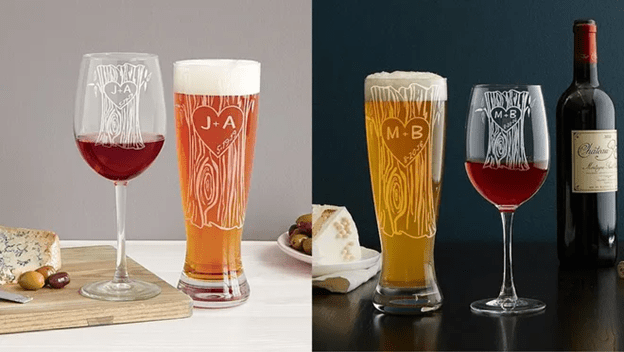 Personalised napkins and barware may take a cocktail hour to the next level. Your guests will appreciate the personal touches you include in your cocktail hour. Personalised wine glasses with imprinted wedding dates are an excellent thank you gift for your guests. Guests can have a glass or two of wine during cocktail hour and carry it back to remind you of your beautiful wedding ceremony.
Soothing Music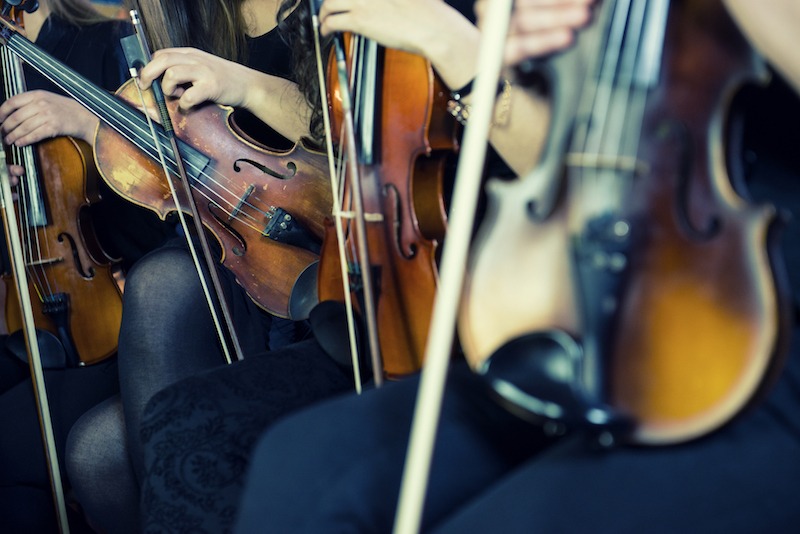 Background music is a simple yet powerful addition that your visitors will love. For example, if your wedding has a live band, have the string players play softly as your guests mingle, dine, and drink during cocktail hour. Instead of gentle elevator music, have your band perform appropriate music for the occasion.
Cocktail Hour – Catering
Small Bites
Serve a quick tasting menu during cocktail hour to keep guests entertained until the main course arrives. Ensure that your cuisine is diverse so that each of your visitors may choose something more to eat. Don't forget to provide one or two vegetarian options. As a beginning point for your menu's basis, pick a flavour that is sweet, savoury, a little salty, and a little bitter. Please let our cooks know if any of your guests have allergies so that we can accommodate them. Finally, to refrain from spoiling your guests' appetites for the main meal, restrict the cocktail hour appetisers to one or two nibbles.
Cocktail Hour – Entertainment
Outdoor Activities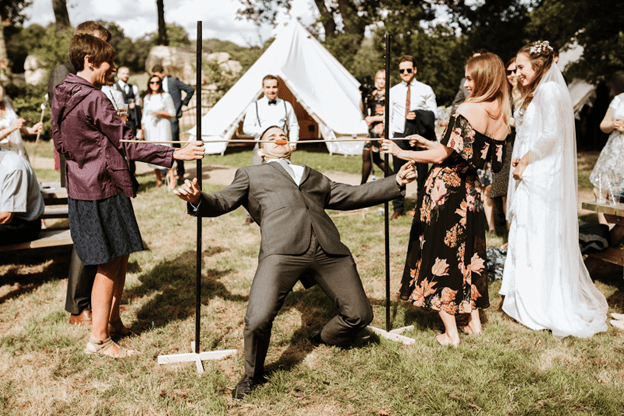 Games in the backyard are perfect for a fun-loving, outdoorsy couple. First, take advantage of outdoor games such as giant Jenga, cornhole, checkers, etc. Then, consider lighting up a bonfire after the play; while sitting around a roaring bonfire, you and your guests are guaranteed to have a wonderful time toasting marshmallows, cooking delicious s'mores, and building millions of memories; hence, don't forget to hire a photographer to capture memories that you might miss.
Read on 7 Budget-Friendly Outdoor Wedding Ideas You Can Think About
AVM Gardens is here to help you make your wedding dreams come true. Your guests will remember the cocktail hour that we helped you create as gorgeous, tasty, and engaging. Contact us for more information on making the cocktail hour at your wedding impressive.